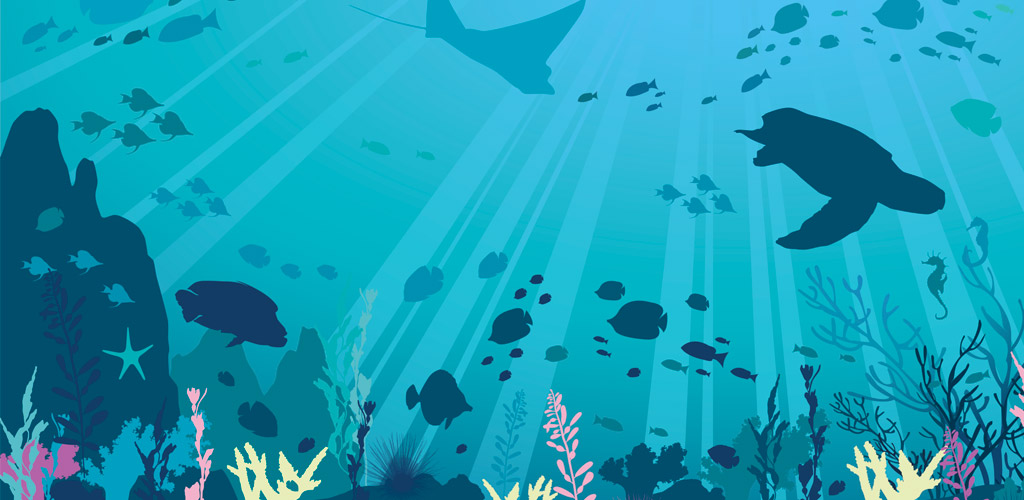 Wall illustration for the National Marine Aquarium
When the National Marine Aquarium in Plymouth was building a new wall leading down to the Great Barrier Reef area, they asked us to design a large illustration to fully cover the new wall leading down to the coral reef tank.
What we did
The design is covering a five meter long wall (2m high) with a coral reef theme, to set the tone for the coral reef area. The artwork is printed on a vinyl wall paper and features creatures such as the Aquarium's legendary turtle Snorkel, Eagle Rays and various tropical fish and coral.
The colour scheme is inspired by coral reefs using turquoise, pink and purple hues.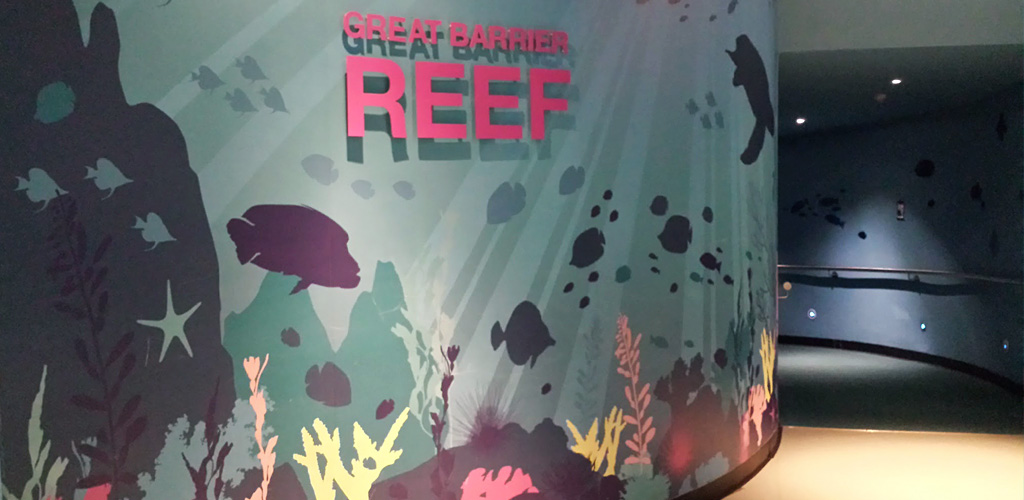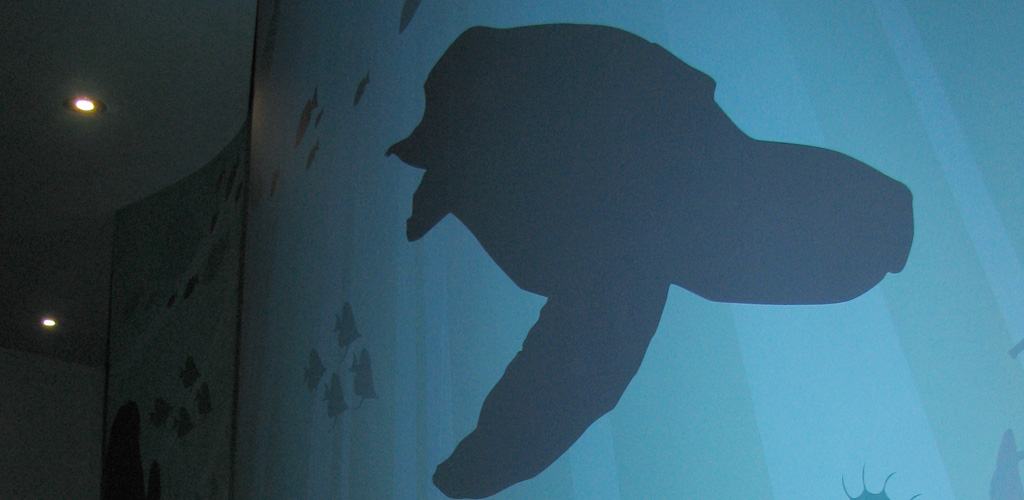 "I love it! Pretty much just what I had in mind. Thanks, it is going to look great!"