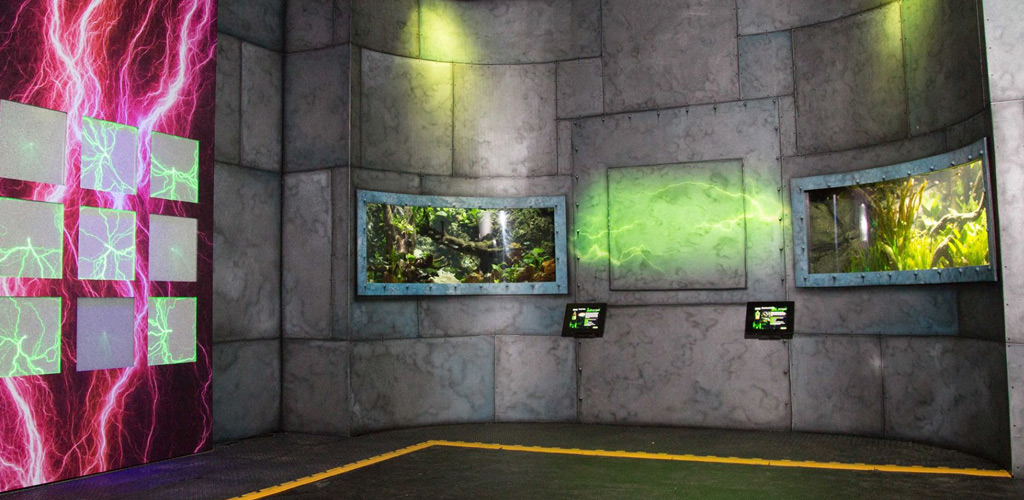 Touch screen designs for sea life aquarium
As part of the Sea Life "New Ideas" project, Freeway Projects was tasked with creating touchscreen displays with information about the residents of the exhibit, presented in a fun and interactive way.
What we did
Freeway Projects designed the user interface (UI) designs for all the touch sceens, which are mounted by the tanks as well as on standalone terminals, throughout the Aquariums.
The designs were individually themed for the different exhibition zones; Glow, Electricity and the Rockpool area. The core aim was to improve public engagement; the interactive displays were providing information about the inhabitants along with images, video and audio, interactive quizzes and games, to customers in an fun and informative way.
The displays can be quickly updated by staff through an intuitive interface, designed to greatly reduce the amount of time spent on producing interpretation signage.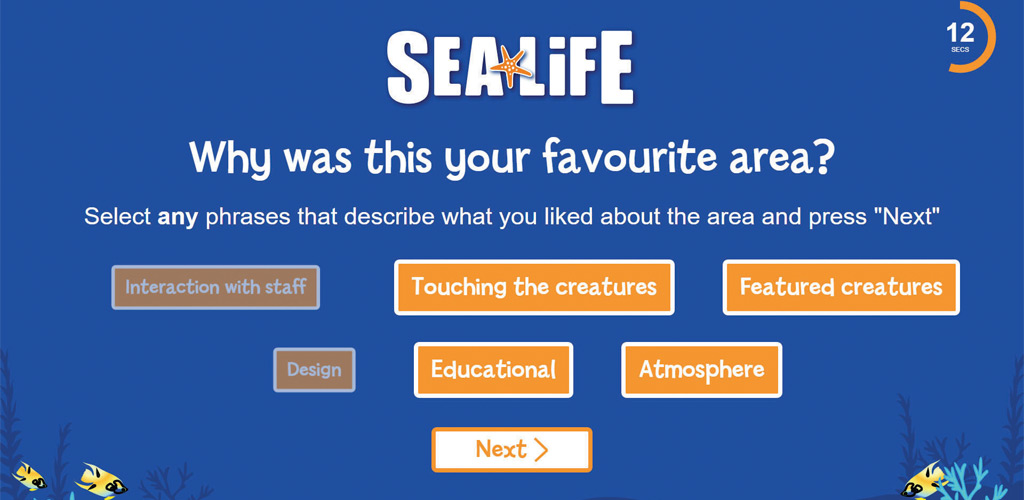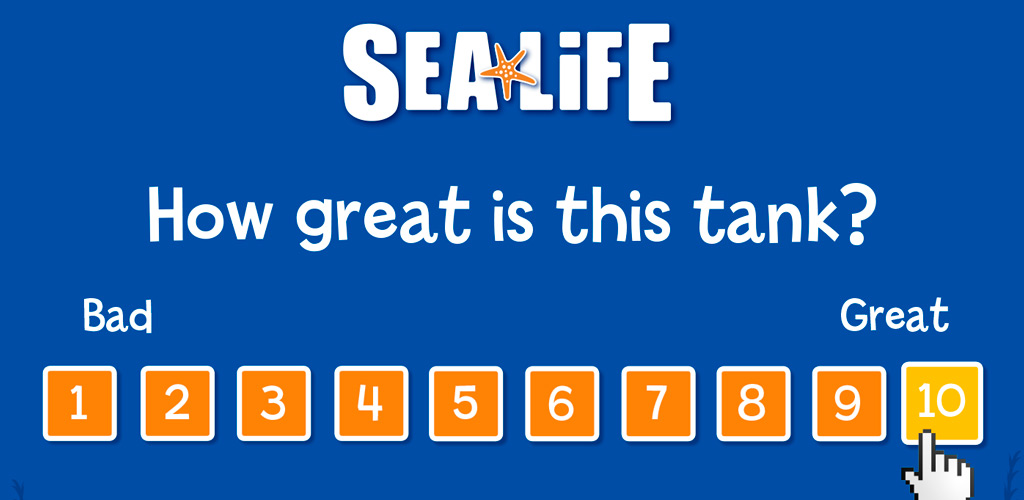 To help gather feedback and actionable data about the success of each area, Freeway Projects developed an interactive survey and quiz system, that is intergrated into the display screens, as well as on separate terminals installed at the exit of the New Ideas Zone. The customer feedback information system gives extensive valuable data on metric gathering and reporting, traffic statistics and usage.
The collated information can be accessed through the HYDRA collaboration and information system network dashboard and is able to provide real time information, along with historic data. This enables staff to to better understand how the public view their spaces, to follow trends and to see which exhibits are most popular.
These interpretation touch screens have been rolled out to SEA LIFE centres in America at Orlando, Florida and Bloomington, Minnesota as well as Weymouth, Blackpool and Great Yarmouth in the UK.
For a preview of the work and of what the new Ideas Zone offer, check out this YouTube video further down on this page.
To see more about about the designs and illustrations we did for the SEA LIFE 'New Ideas Zone', take a look at our our portfolio page for the Rockpool area.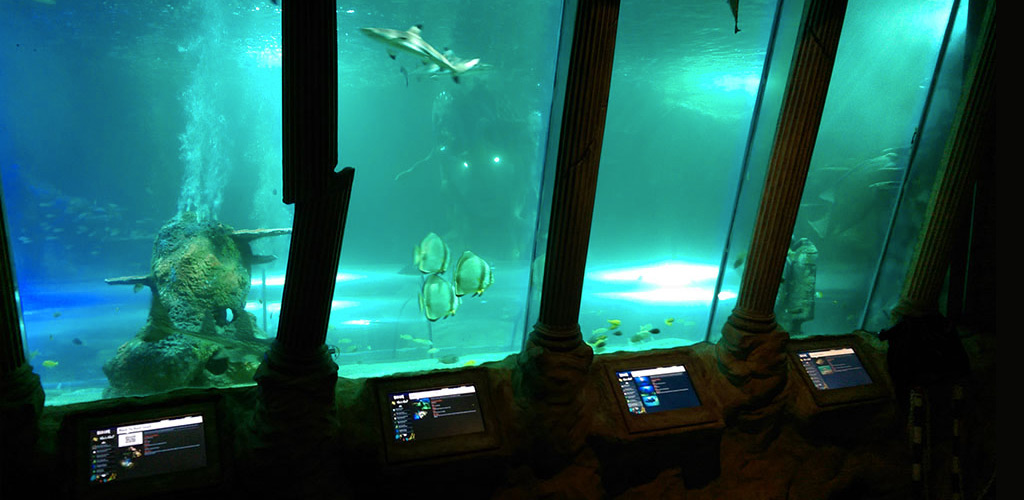 Touch screens installed by the shark tank.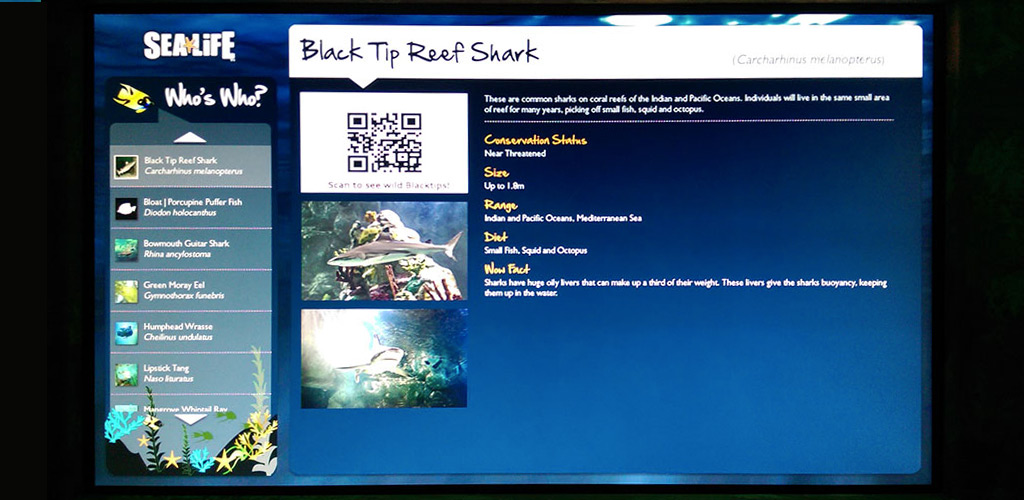 Touch screen display showing information about the Black Tip Reef Shark.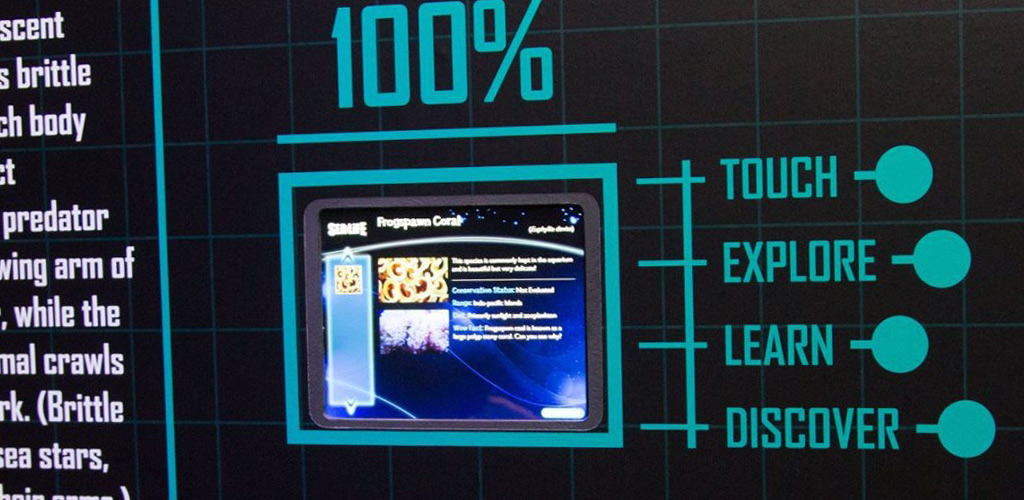 Touch screen design for the Glow zone.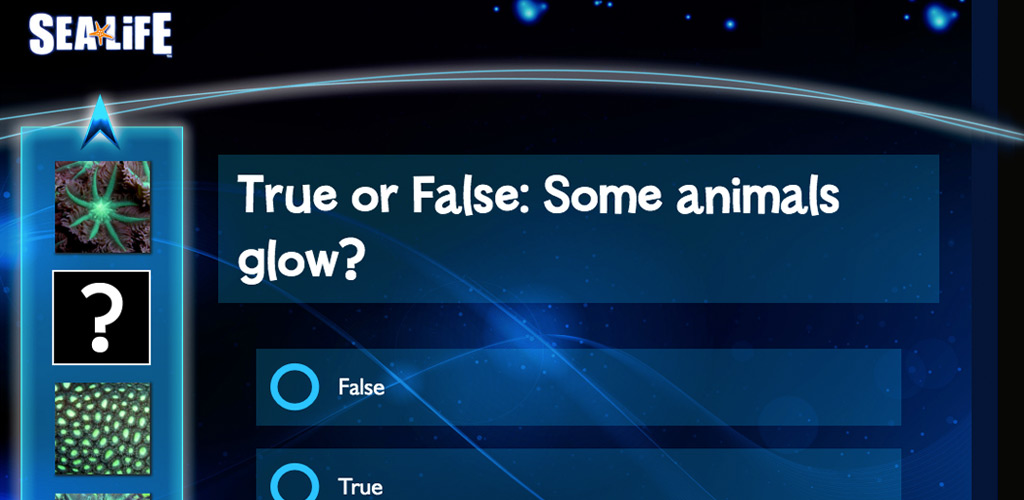 "Freeway Projects have provided a cost effective, robust solution on time and to a world class standard. From design to implementation, support and future proofing, SEA LIFE could not have asked for more."