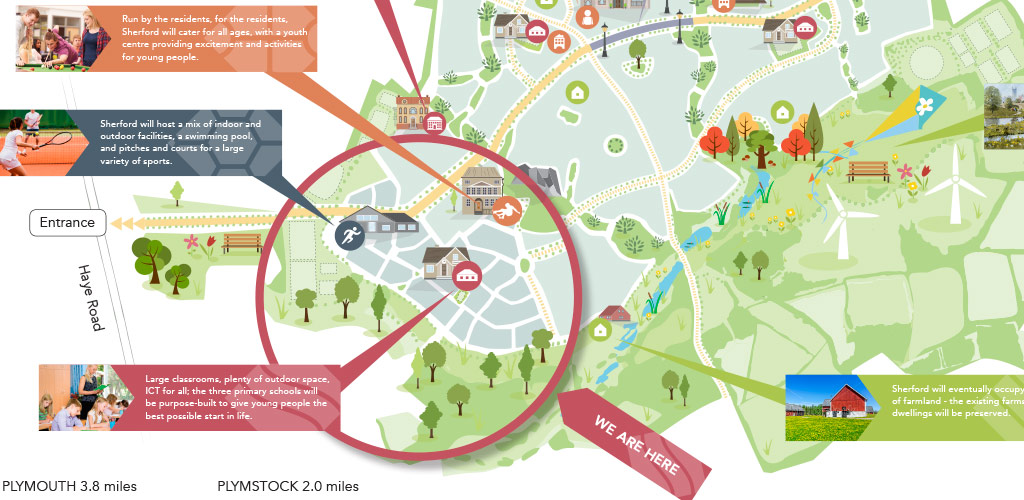 sherford map illustration
Sherford is a brand new town and housing development currently being built in the outskirts of Plymouth. There was a need for a map to be designed which illustrates the main town landmarks, planned housing plots and surrounding area.
What we did
We were commissioned to design two illustrative maps showing the different areas and the plans for the town. The project involved working in collaboration with Plymouth marketing agency Formedia who looks after their Public Relations for Sherford.
We designed one large scale version with more detailed information which is being displayed on the walls in the showrooms and one smaller, simplified version suitable for smaller print format.
The challenge was to try and create a map with enough realistic details but without committing to these, as many of the details are likely to be changed in time as the development progresses. A contemporary illustrative style was used in line with the brand colours, to visually demonstrate the plans.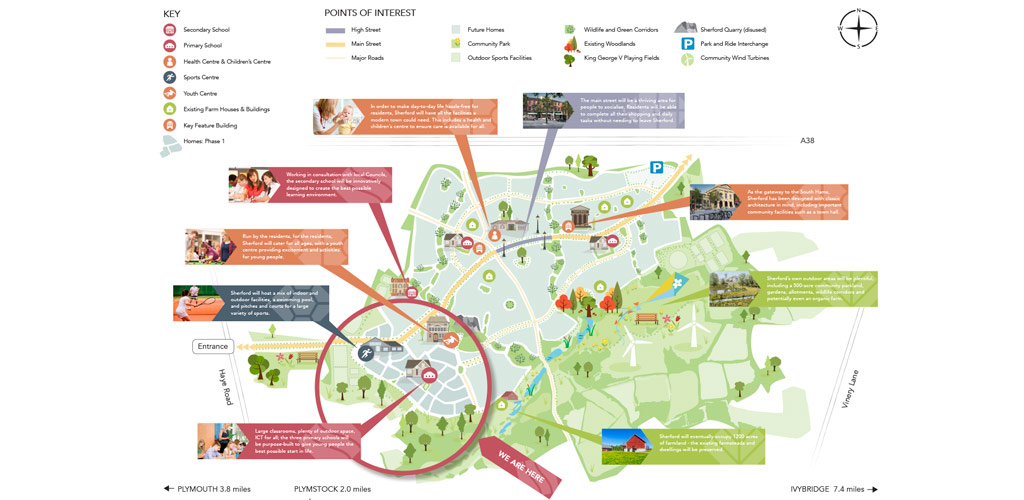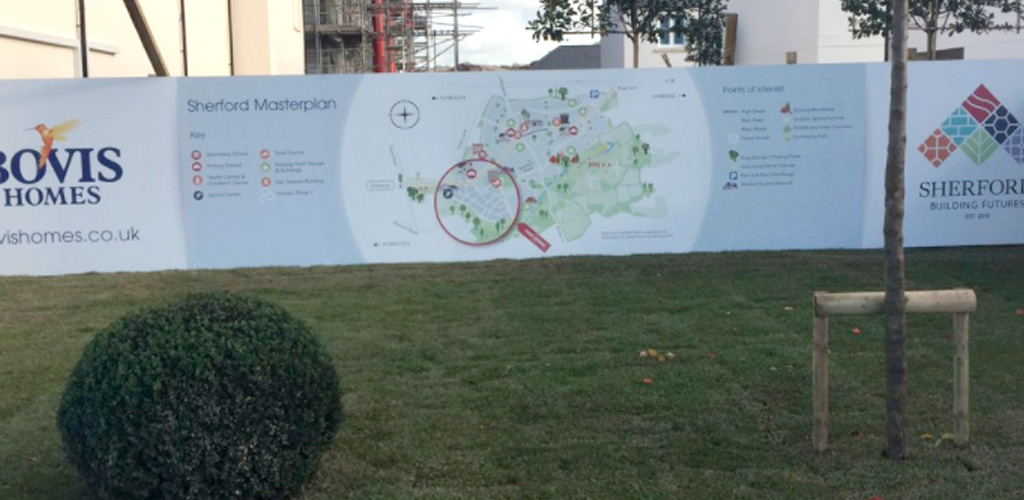 "I just wanted to say a massive thank you for all the work you did on the Sherford map. The consortium are really happy with it and have displayed it all over their new show homes!"