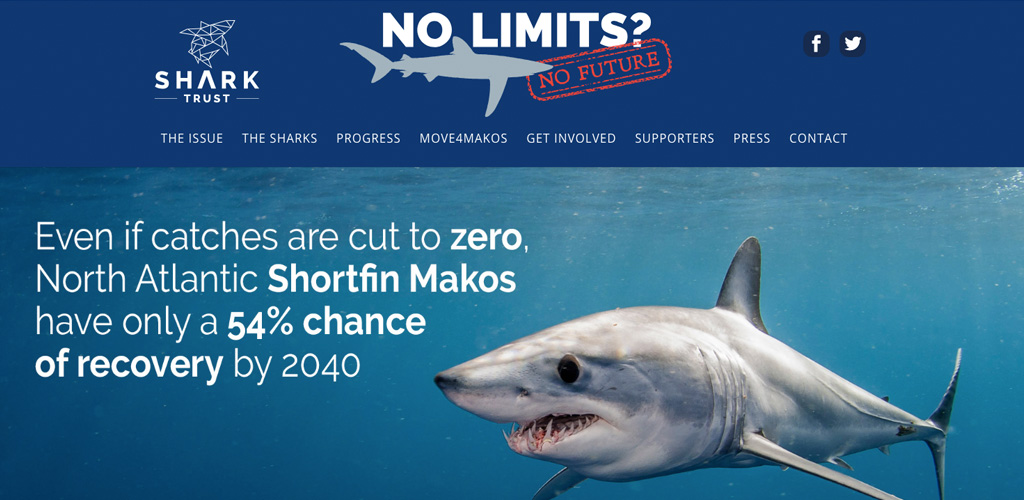 SHARK TRUST
The Shark Trust's No Limits? website  highlights the urgent need to introduce science-based catch limits for unmanaged shark species. The website focuses on Blue Sharks and Shortfin Makos. These are highly migratory species mainly caught on the high seas, and therefore are in need of international management.
The Move4Makos initiative is part of the No Limits? campaign, and is focusing on the overfishing of the Shortfin Mako shark, which is extremely vulnerable as it matures late (18yrs) and produces few young (4-25 pups). Harrowing statistics show that if not controlled, this species is likely to become extinct – even if landings are cut to zero, Shortfin Makos have only a 54% chance of recovery by 2040.
What we did
Freeway Projects was appointed to design and develop the No Limits? website and the logo identity, for the Move4Makos campaign. The website is built on WordPress with a bespoke design, and aims to raise awareness and get the public involved.
The webiste features a bespoke developed 'photo wall' for the Move4Mako campaing, where supporters can upload their photo after having completed the 'move a mile' challenge; a sports challenge to help take a virtual tonne off the latest Shortfin Mako landings data.
We also designed a series of printed advertising materilals for this campaign, such as pop-up banners, leaflets and posters for the Move4Mako campaign.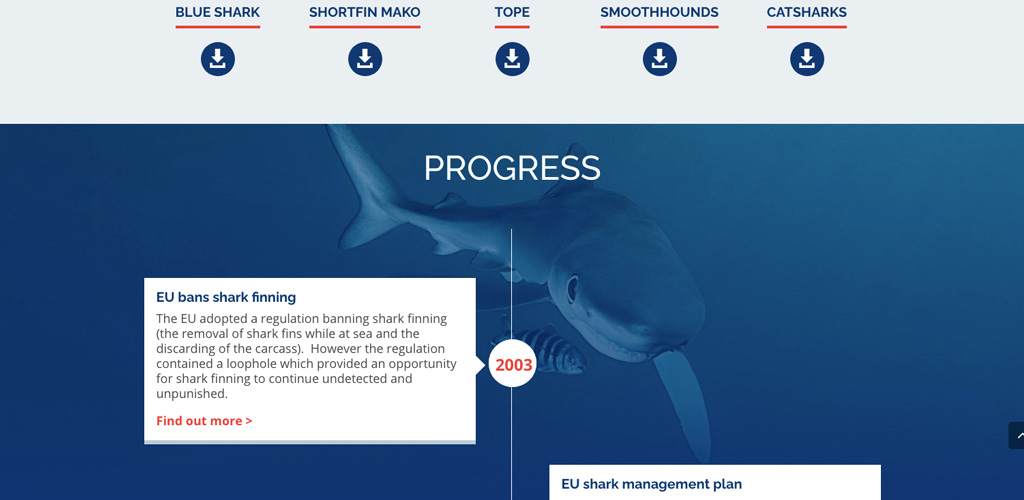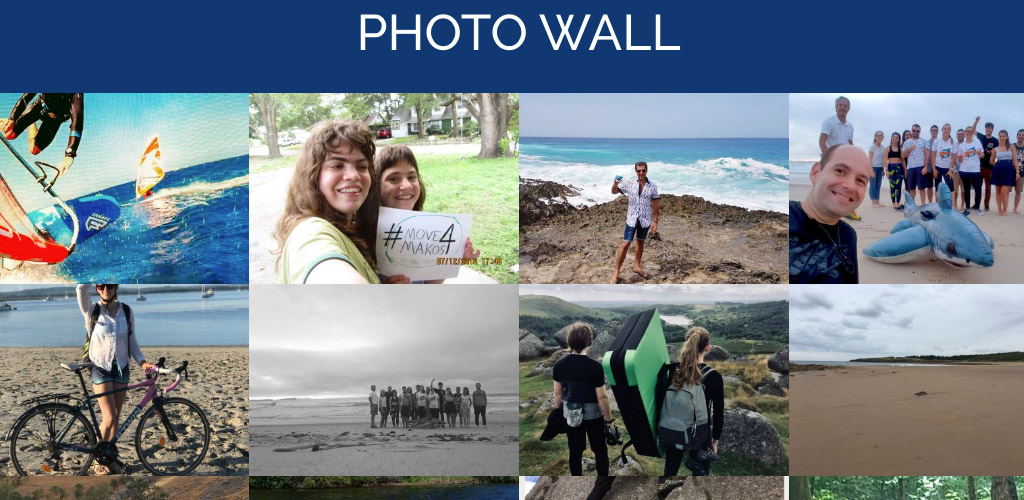 "It has been great working with Freeway, the website has been a great tool for our ongoing campaign No limits, No future and we are very happy with it. "