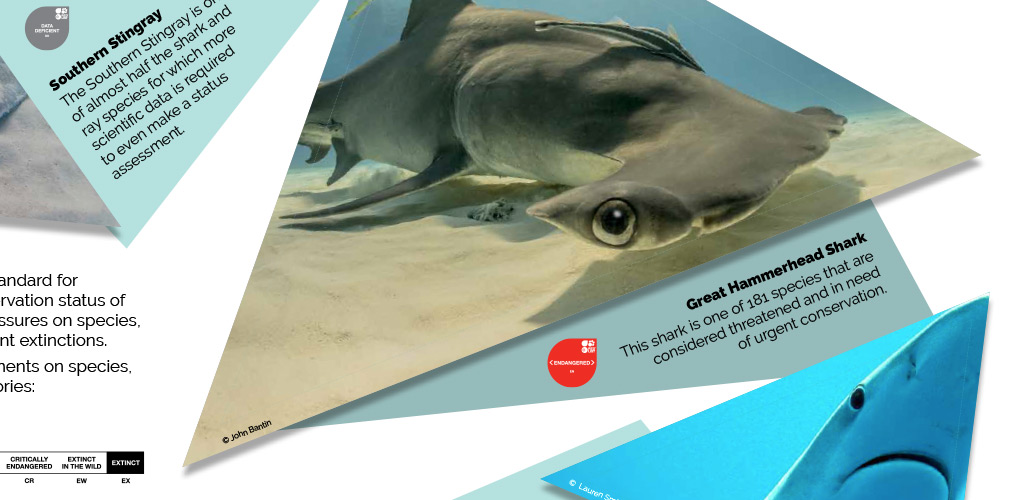 shark trust exhibition display graphics
We were commissioned by the Shark Trust to design a new wall display at the National Marine Aquarium in Plymouth to raise awareness of shark conservation. The Shark Trust was looking for something bold and eye catching with a strong message.
What we did
The graphic display is 11 metres long and 1 metre high and is featured on the back wall in the shark tank visitor area. The display is clean and simple with strong imagery printed on separate glass panels for a 3D effect, bold illustrations and irregular shapes to create an interesting layout.
The display seeks to create awareness and to highlight the subject of shark conservation. It brings up global issues and outlines the solutions on how, together, we can combat extinction of vulnerable species, overfishing and the importance of maintaining a healthy marine ecosystem.
The Shark Trust wanted the design to be flexible and easily modified, so that they would be able to roll out the same awareness display to other aquariums in the UK and overseas.
A smaller versions of the main display was also designed for the Tropicarium at Kolmården in Sweden, which hosts one of  Sweden's largest tropical exhibitions, where one display was translated into Swedish.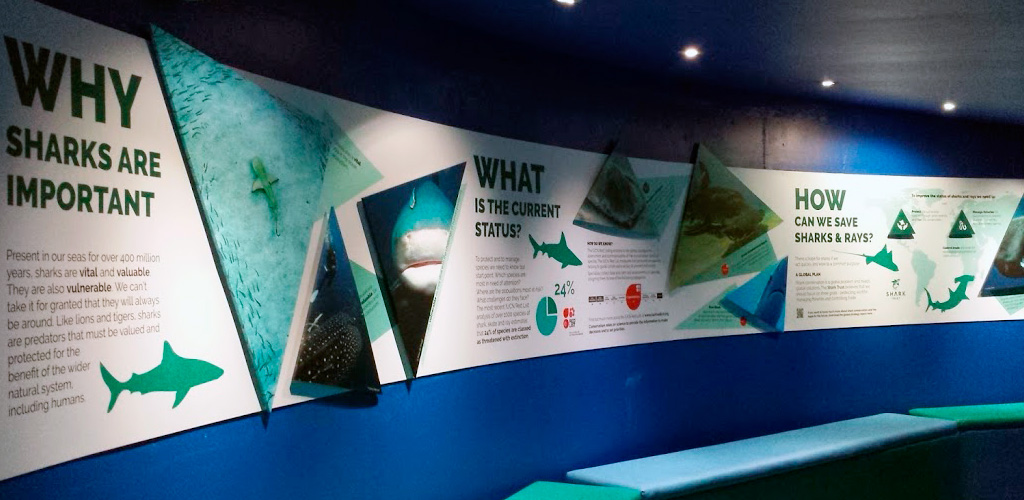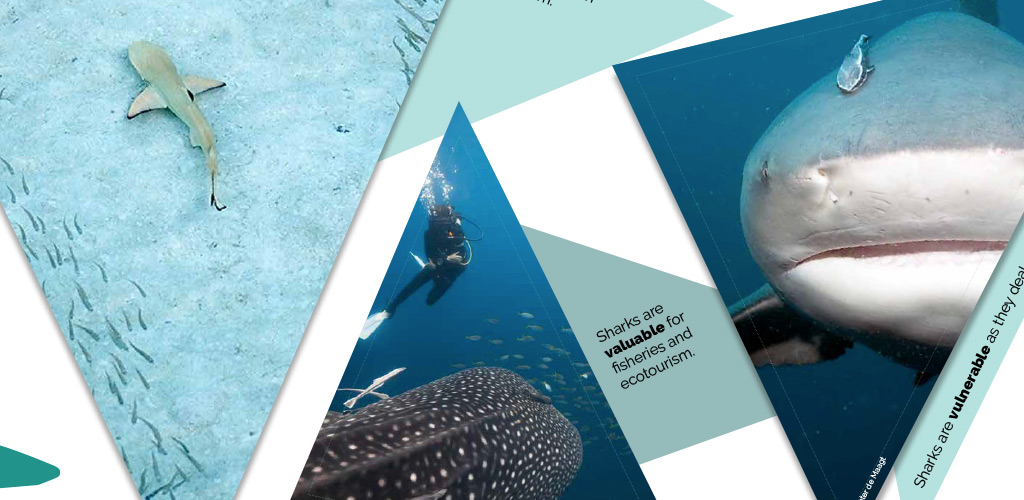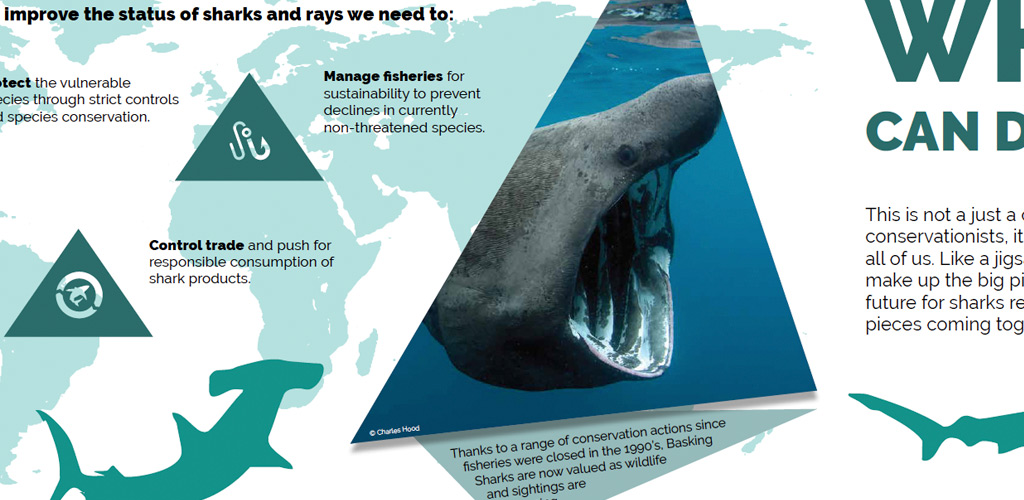 "Working with Freeway Projects was great. Anna made the design process so easy and we are delighted with the result. The display is really eye catching and dynamic and we are hoping to roll it out in other aquariums."