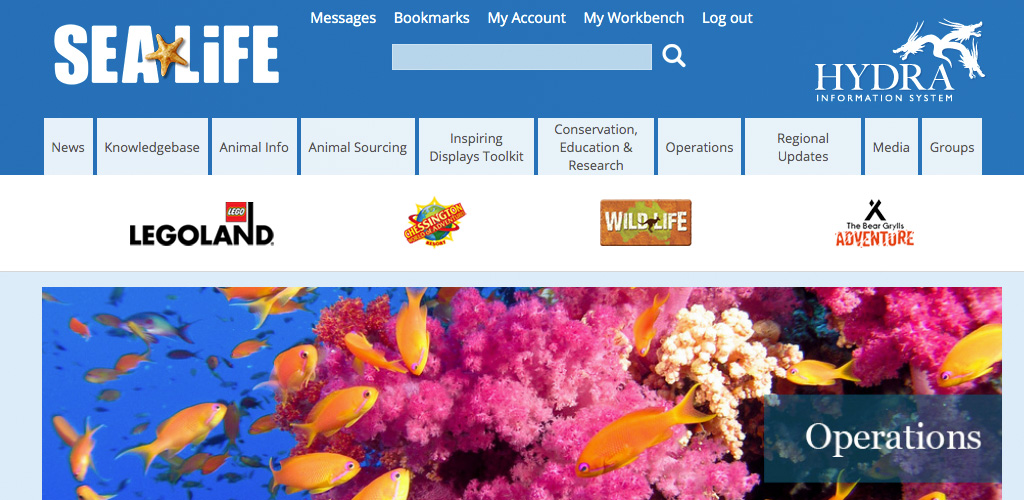 Collaboration and management system for SEA LIFE
SEA LIFE is Britain's best known marine wildlife attraction, with 16 centres in the UK and a further 46 SEA LIFE centres and related attractions worldwide. SEA LIFE identified the need for a reliable system which would allow users from all centers as well as staff from outside organisations, to share valuable knowledge and ideas, manage sites and collaborate on projects.

What we did
Freeway Projects was appointed to develop the application as a document sharing, site management and collaboration system to offer staff means to record, store, track and share valuable business knowledge and data.
The system, known as HYDRA, is designed to store large amounts of data in an organised and easily searchable manner, made available to staff on any device, at any time. The platform has enabled everyone within the organisation to collaborate and work more efficiently, saving time and money.
HYDRA has proven to be a very successful system used world wide by both SEA LIFE and is the single largest repository of aquarium and marine creature husbandry information to date.
Our approach
Based on our broad experience with Drupal, we chose this platform to develop the foundation of the HYDRA system, as it is flexible, scalable and well-suited to our approach of iterative product development and decoupled architecture. Several additional components have been built upon the Laravel framework and tied into the core HYDRA system.
Building software for an organisation of this size was both challenging and rewarding, and we are very proud to be part of this ambitious and successful project.
Freeway Projects continue to provide ongoing development, website maintenance, hosting and support of the HYDRA system for SEA LIFE Aquariums.
HYDRA features…
Knowledgebase – The core of HYDRA is a wiki-like knowledgebase, with rich-text articles and structured content such as incident reports, competitor reviews and species information.
Media Galleries – Media galleries for sharing photos.
Groups – There are many different projects. The groups system is also used for managing conservation projects external to SEA LIFE's core business activities.
Comprehensive Calendaring System – A comprehensive calendar system is used for events and project planning.
FAQ's – The FAQ section provide a quick answer to common questions.
Intelligent Search – Built using Apache Solr, the search system provides intelligent search over a vast array of information.
Real Time Information Processing – Behind the scenes, staff can see usage and traffic statistics, as well as review customer feedback. The collated information can be accessed through the HYDRA network dashboard and is able to provide real time information along with historic data. This enables staff to to better understand how the public view their spaces, to follow trends and to see which exhibits are most popular.
You can find out more about the interactive touch screens for the tanks, and customer feedback screens we designed for SEA LIFE here.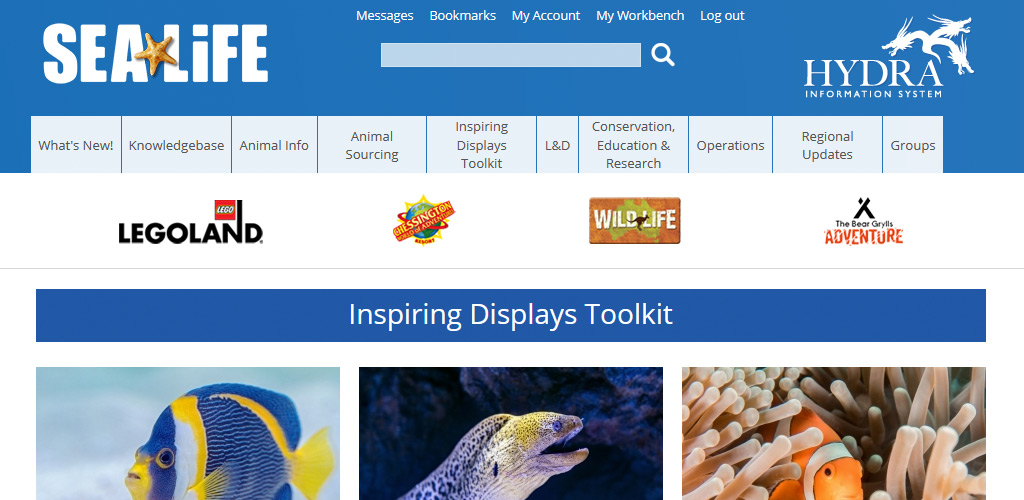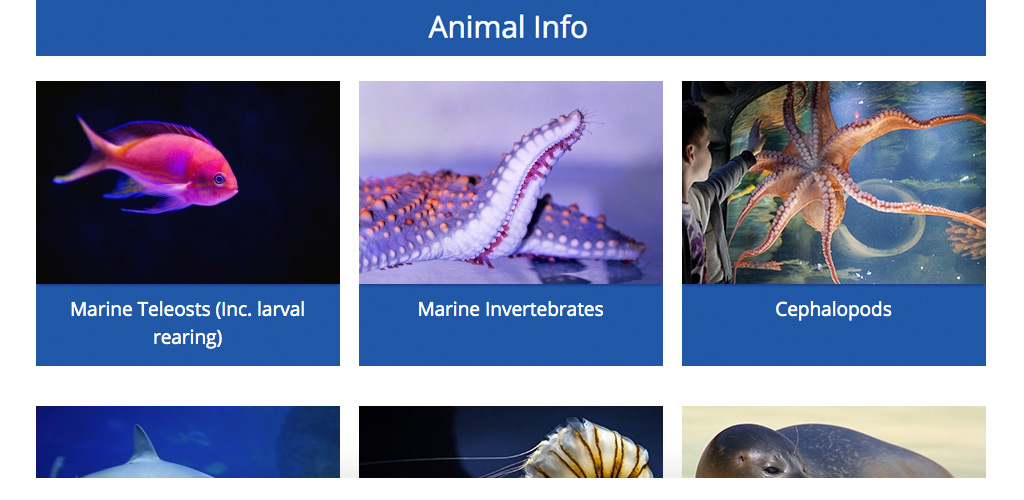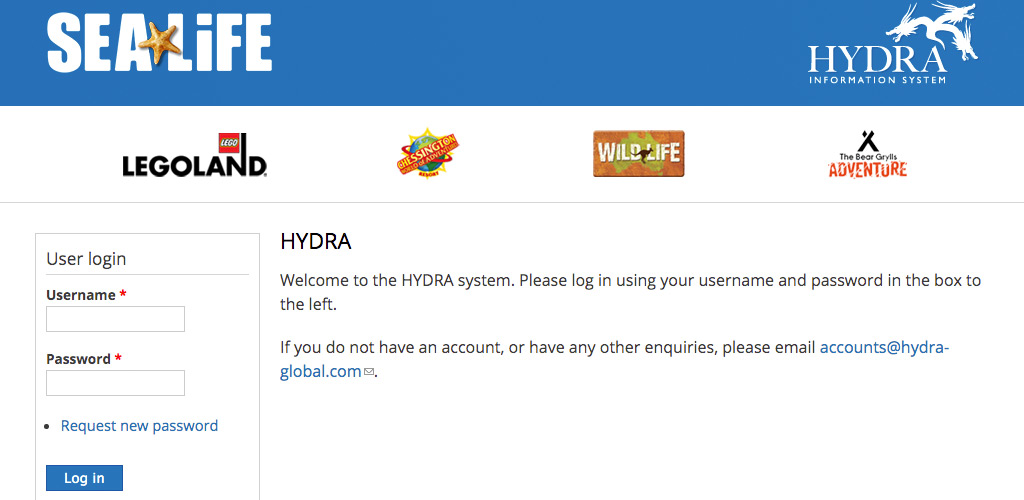 "With 47 SEA LIFE centers across the world, housing hundreds of thousands of creatures, the amount of information we have to process can be overwhelming. The HYDRA system, developed by Freeway Projects, enables us to marshall all of that important knowledge and information into one system making it available globally in real time. Freeway Projects have provided a cost effective, robust solution on time and to a world class standard. From design to implementation, support and future proofing, SEA LIFE could not have asked for more."