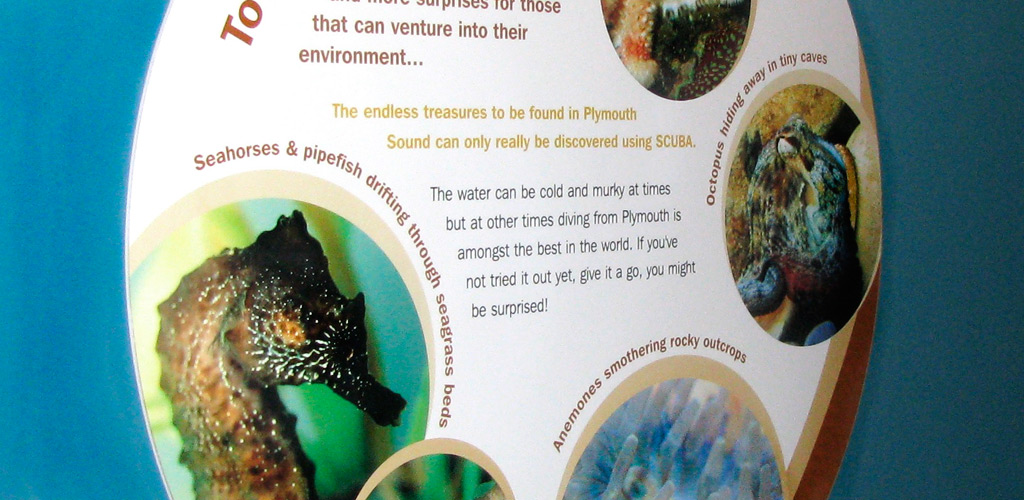 Exhibition display graphics and design for the national marine aquarium
The National Marine Aquarium in Plymouth commissioned us to design a series of display and information panels for the exhibition"Plymouth Sound" in the rock pool area, celebrating the fantastic variety of marine life in the local area and in and around the city of Plymouth.
What we did
Freeway Projects designed 17 wall panels, themed with round and an ellipse shapes, illustrating the local marine life using a combination of photography and illustrative elements.
The rounded shapes gave this exhibition a creative and interesting way of presenting the information to its viewers.
A fish stencil and bubbles were used on the walls to create a "fun" element and a sense of movement, at the same time as linking the panels together in a logical order.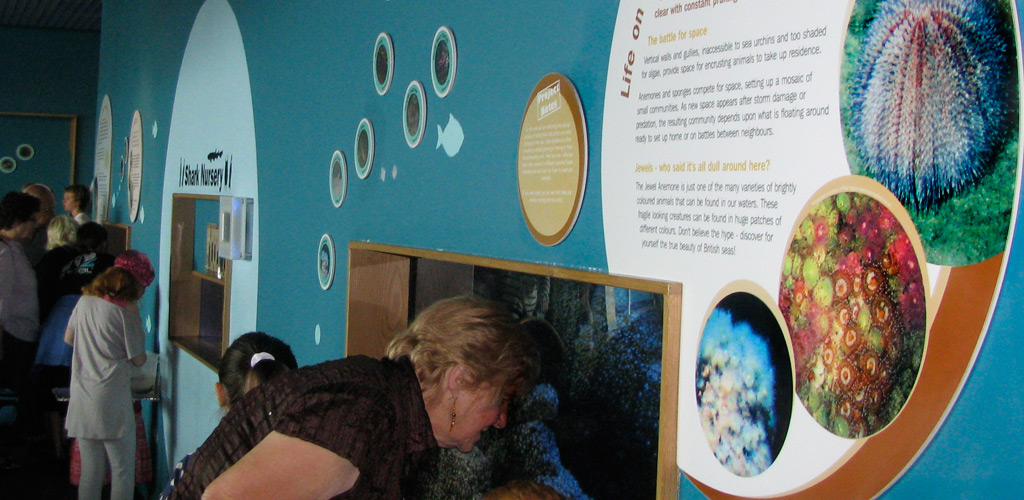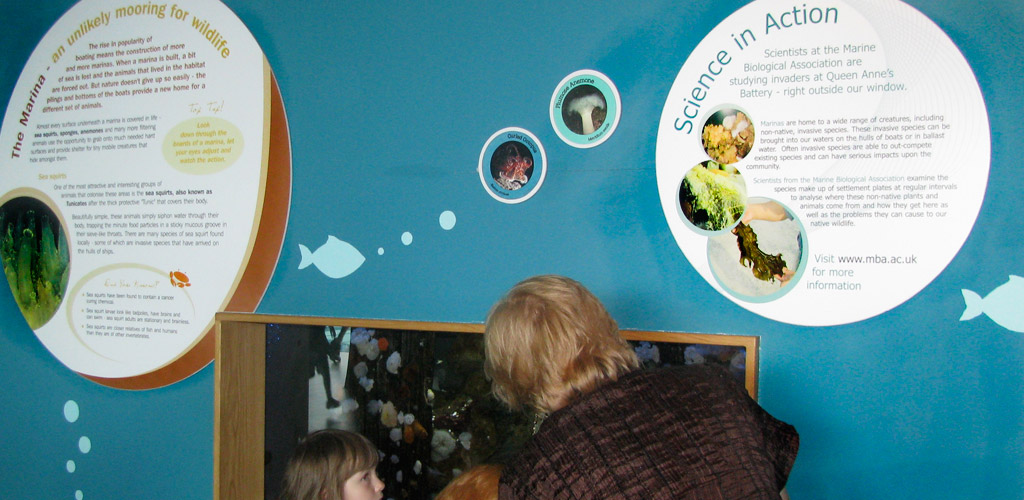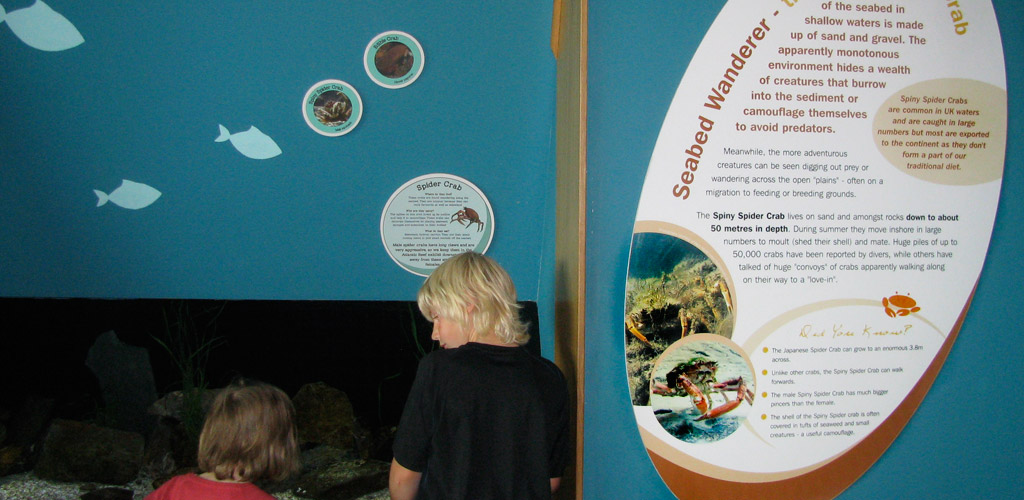 "We love the design of this exhibition, it has a timeless feel to it and we look forward to greeting our visitors in this intersting and educational space."