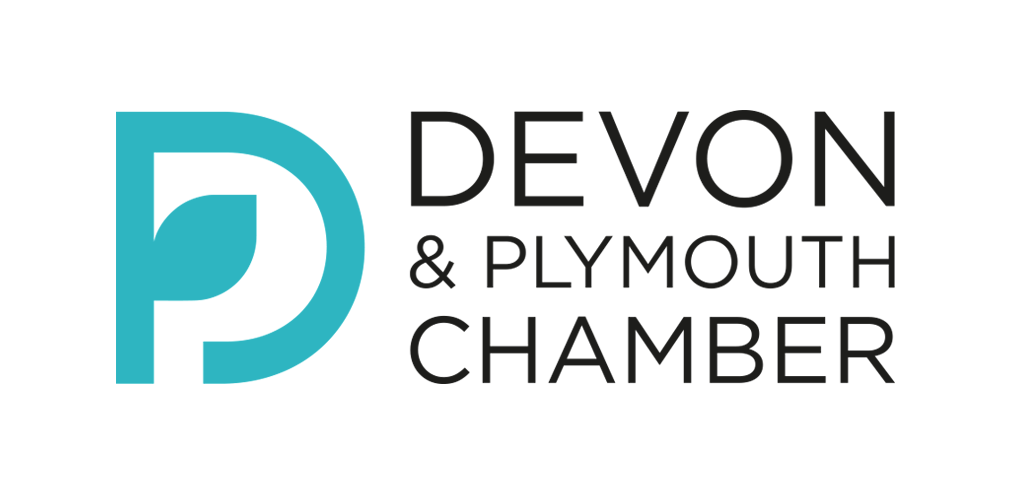 Rebranding for Devon & Plymouth Chamber 
Devon & Plymouth Chamber of Commerce is an accredited member of the British Chamber of Commerce network and a membership organisation working to be a strong clear voice for businesses of all sizes in the region. With Devon & Plymouth now a joint chamber and following a change of direction with a new board, CEO and premises, the Chamber wanted to modernise their brand to reflect the changes and the journey they are on.
What we did
Freeway Projects was commissioned to redesign the Chamber's visual identity. The design brief was to 'modernise the brand without losing the history but to show a new dawn'.
We worked closely with the Chamber team during the design process to simplify and refine the concept. The iconic logomark represents the synergy between Devon and Plymouth, with the letter "D" for Devon having a "P" for Plymouth inside it. The stalk and leaf act as a reference to the British Chamber of Commerce accredited network of which the Chamber is a part.
The brand is designed to be versatile and flexible and easily applied to all marketing materials and platforms. In time, it is intended that the logo symbol's strong and simple aesthetic will be instantly recognisable on its own.
The strapline "Connect, Grow, Succeed" was retained as it represents and supports the brand promise to all its members to provide business solutions.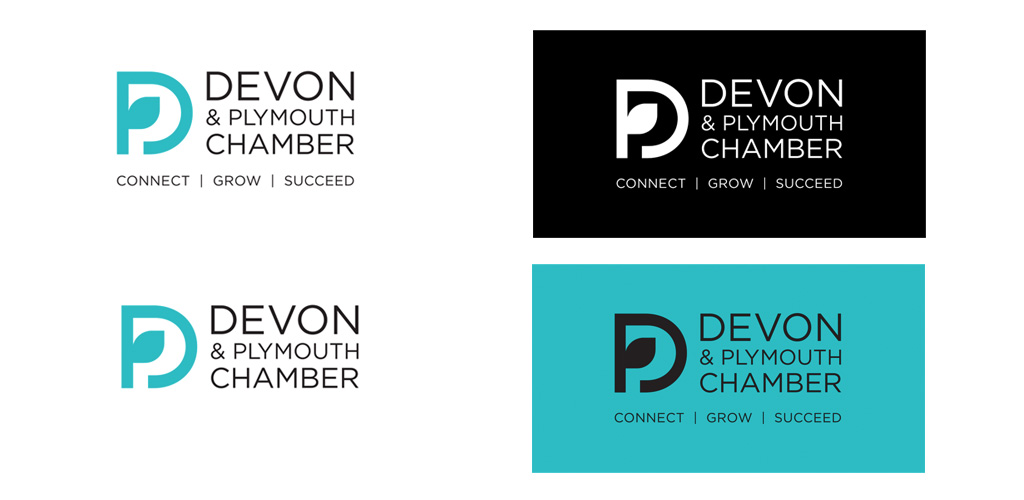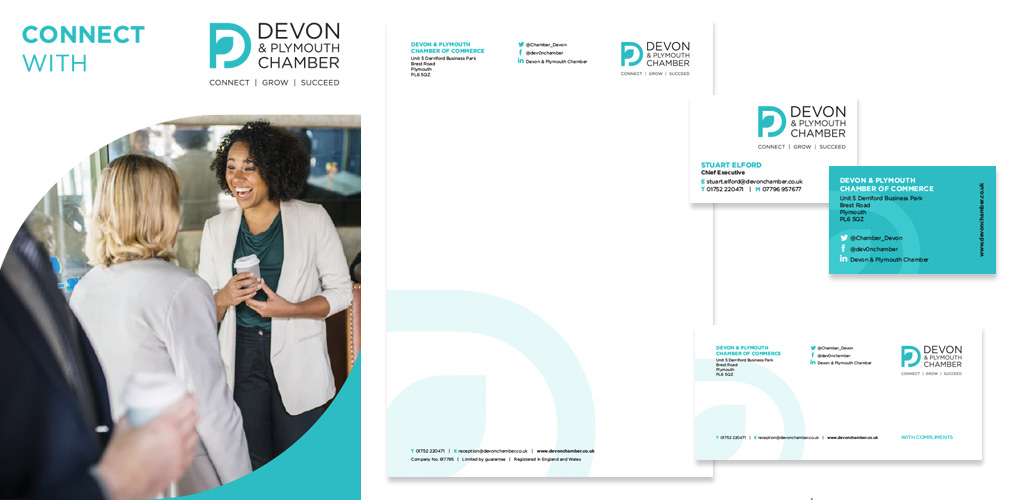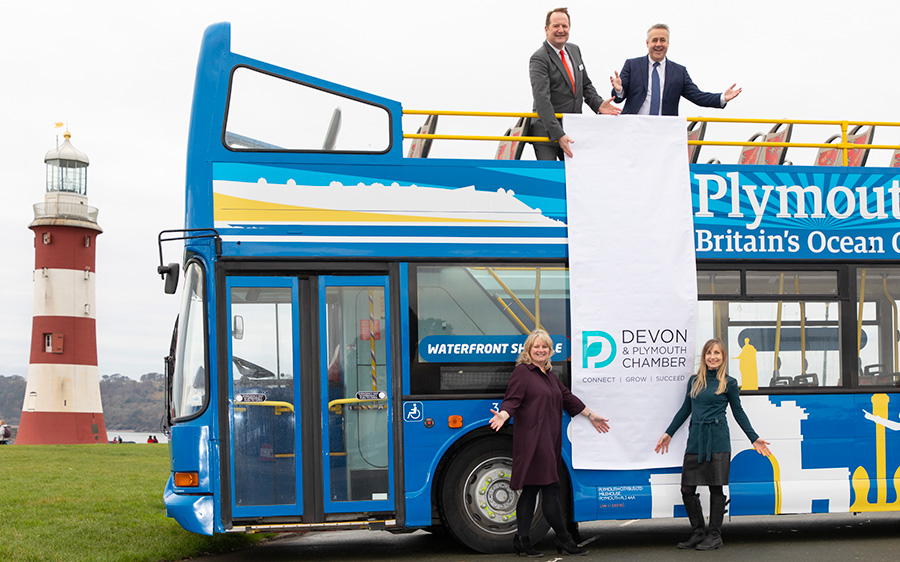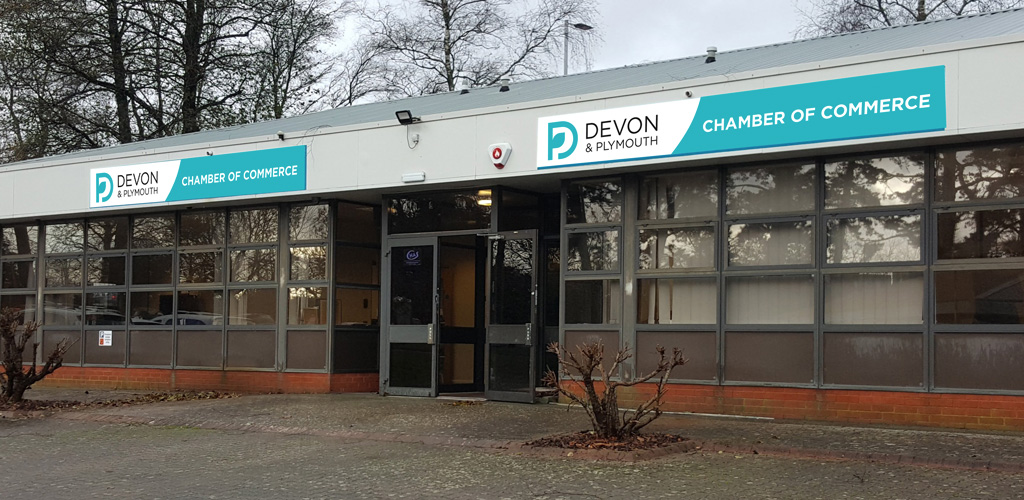 "Thanks to the brilliant brand designer Anna Bailey of Freeway Projects for so cleverly capturing two centuries of our history, geographically positioning the Chamber and giving a nod to our accreditation by British Chambers of Commerce, all while presenting a modern and fresh brand that is fit for the leading business organisation in the region."
"It's a fantastic logo. It's been done by a Plymouth firm, Anna Bailey of Freeway Projects and I think it's great.  It reflects the heritage of both Devon and Plymouth, brought together in the Chamber, and I would like to wish it and the Chamber well for the future."