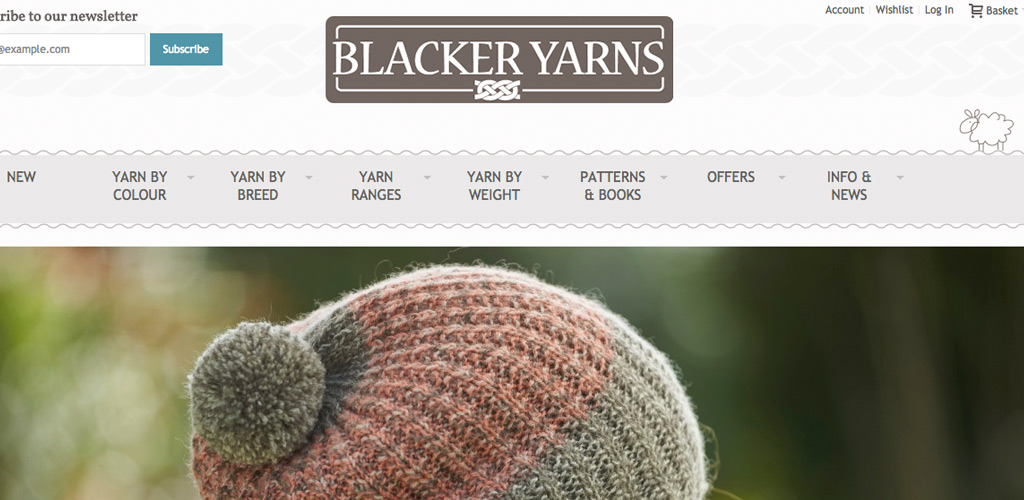 BLACKER YARNS
Blacker Yarns sells natural yarn spun by its sister company, The Natural Fibre Company, a specialist wool mill in Launceston, Cornwall. Blacker Yarns came to us for a design makeover and a platform upgrade for their existing Magento site to make it fully mobile responsive.
Magento eCommerce solution
The Blacker Yarns website is using Magento eCommerce as the framework. As part of the redesign, the site was upgraded to the latest version 1.9. The new responsive theme was given a bespoke design treatment. Working with the Blacker brand, we redesigned the look and feel of the website to give it a cleaner and more contemporary feel. In order to keep the personality of the brand, we added small hand-drawn illustrations throughout the site, adding interesting elements and a bit of fun to the website.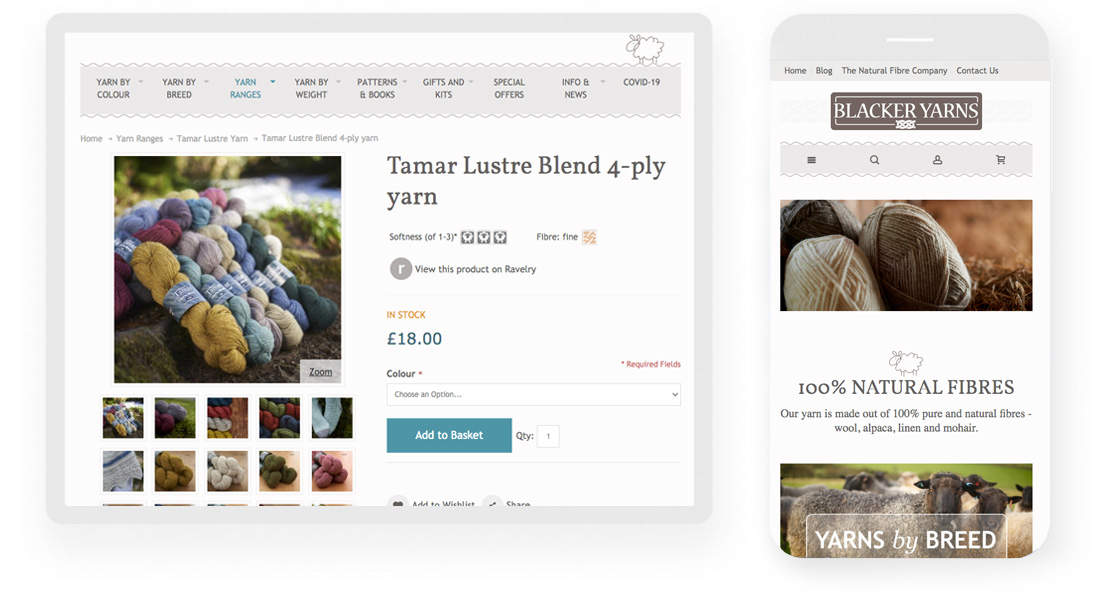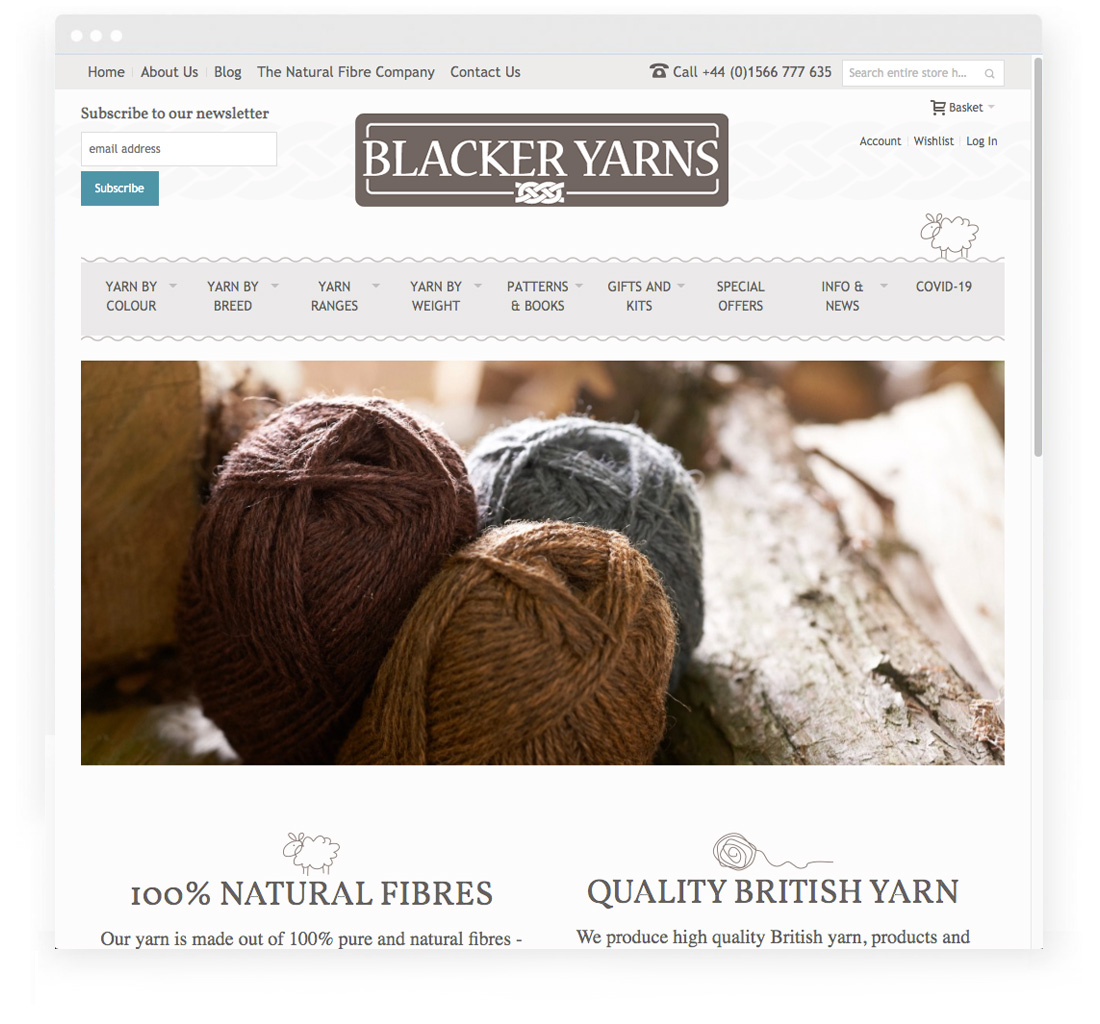 Blog, MailChimp and The Natural Fibre Company
The new design was also followed through on the company blog, MailChimp newsletter templates and stationery.
The joint company blog, which is running on the Drupal platform, was redesigned using a mobile responsive theme which follows the new design.
The sister company website, The Natural Fibre Company, was also redesigned with a new fully mobile responsive theme and a design which follows the look of the new Blacker site.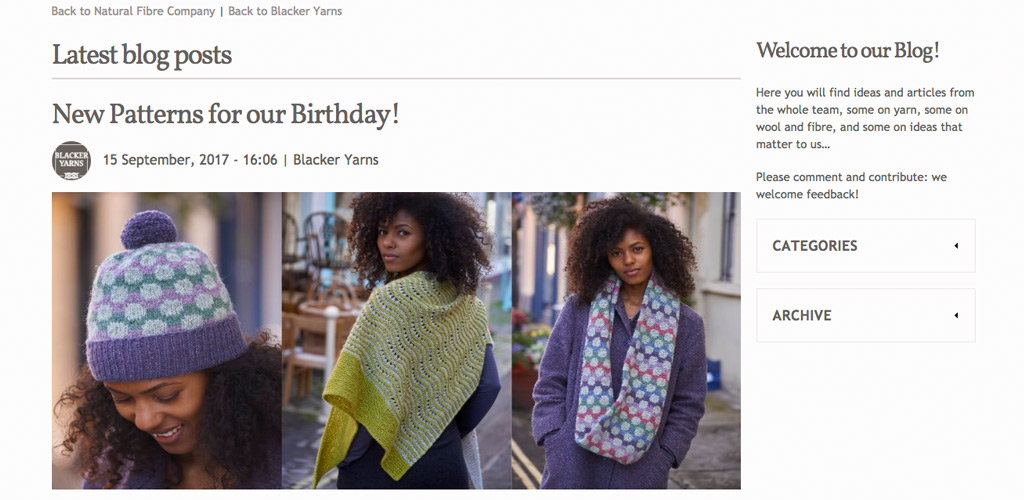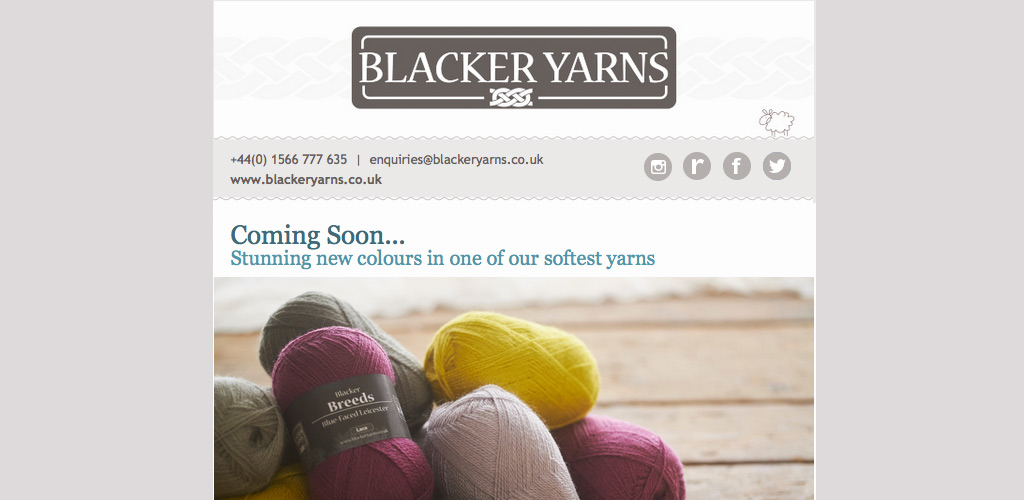 "Freeway Projects have a good understanding of the relationship between the design and functionality of websites and are always helpful if there are problems. Their knowledge of Magento and web security is invaluable."