Website management requirements
For Freeway Projects (FP) clients it is important to have a clear view of the current tasks in terms of their current status and details of any work carried out. This should also provide clients with an ongoing audit trail of all completed tasks.
For FP staff the management system should make it easy to record details of work carried out on assigned tasks.
Freeway Projects task management system
At FP we use the Restyaboard task management system. Each client has a dedicated client area which contains task boards for websites being managed. These boards contain the task cards where work carried out is recorded.
Client area
Client staff are provided with logins to the task management system so they can access the client area and then access task boards. In the following screenshot a company called Example Company has a single task board called 'Main website'.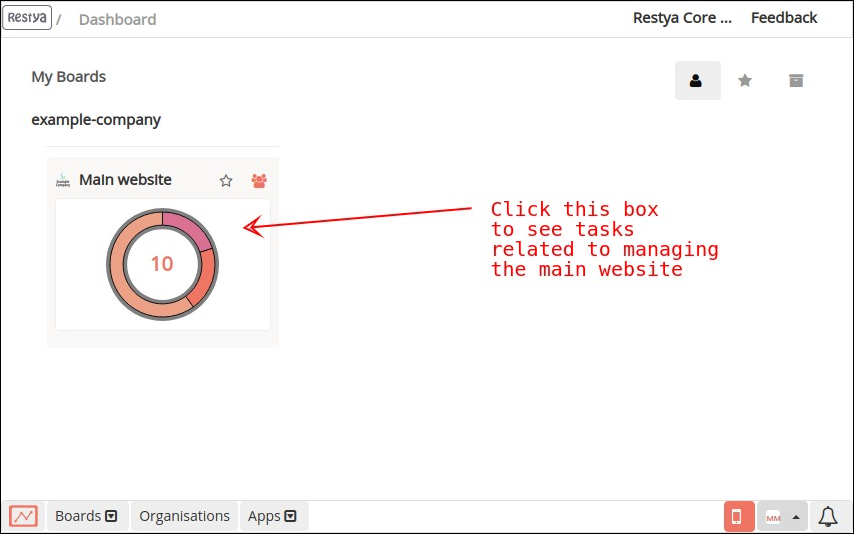 Task board
Each task board has task cards in columns – generally called 'Todo', 'Doing', 'Done' – and the cards usually move from left to right as they are worked on and completed. Older cards are archived although they can still be viewed if necessary.
The next screenshot is the Example Company's task board for their main website. In the 'Doing' column are the tasks which are currently being worked on – once the February 2021 work is completed the cards are moved to the 'Done' column and the March 2021 cards are moved into the 'Doing' column.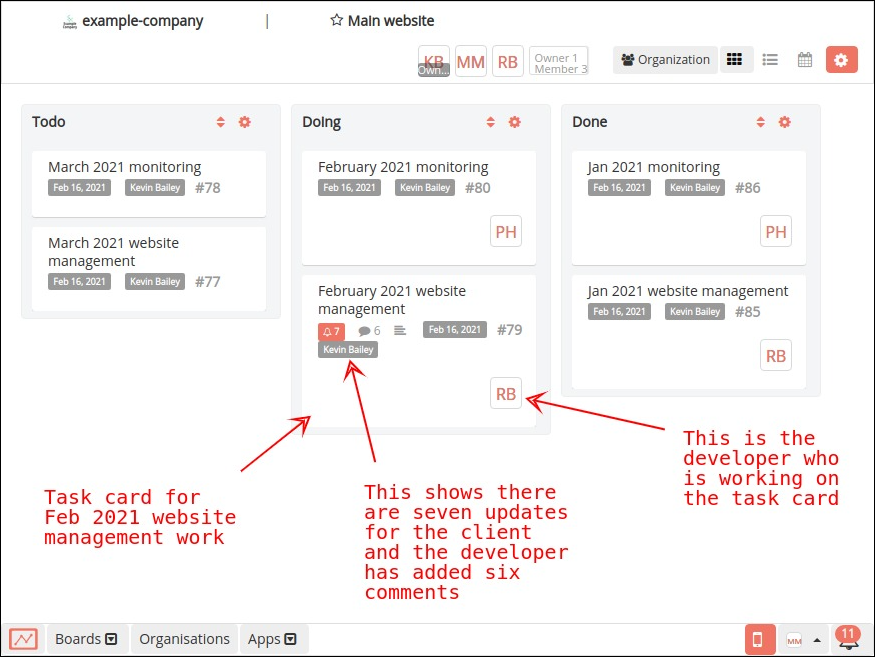 Task card
Each task card will hold comments from the developer to describe what work was carried out on the card. This provides an audit trail of work carried out over time.
(Please note that FP have a secure documentation system for holding long term documentation related to managing a website. For example a comment on the task card might say that website code was uploaded to a repository – and the documentation will hold the details of the repository. The documentation system is also made available to clients).
This is an an example task card which shows work carried out as part of on-boarding a website. It is a simple example with very short comments. Note that cards can also contain checklists, due dates, attachments etc.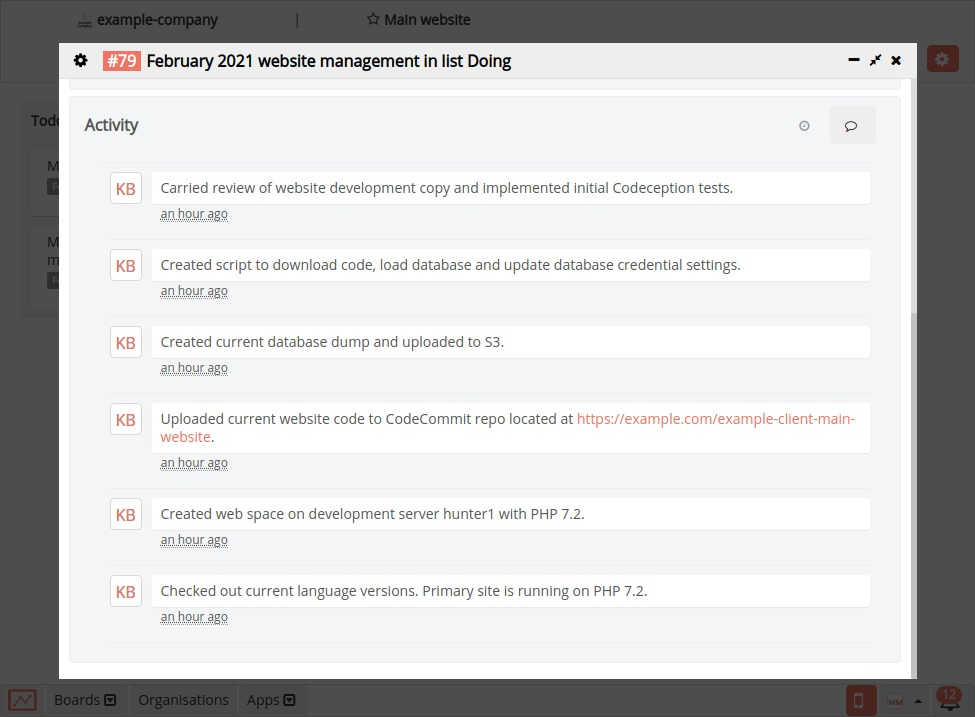 Summary
The task management system used by FP aims to provide clients with a clean and simple way to review all work being carried out when managing their websites. It enables FP staff to record details of work carried – and this in turn provides our clients with an ongoing audit trail of the management of the website.